Motor Vehicle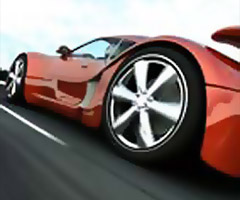 At Infrared Industries, we have a long history as an established market leader in the automotive test and measurement industry. We offer both handheld and portable exhaust gas analyzers for automotive performance tuning, diagnostic, and emission testing. We also manufacture OEM optical bench and other subcomponents for other manufacturers of diagnostic, test, and service equipment.
We designed and built our analyzers for more than simple idle tailpipe testing. Where other analyzers are delivering response times (the time it take the analyzer to recognize a change in the exhaust gases) of 10 to 20 seconds and beyond, our analyzers are delivering much faster response times of 1 to 2 seconds. We also deliver among the most accurate analyzers in the world today.
Whether drive testing or on a dyno, the Infrared Industries analyzers have helped motorcycle and car builders realize the maximum power and speed from their engines. Our automotive industry products include the FGA4000XDS, the FGA4500, the HM5000, and custom optical benches tailored to our customers' specific needs. With over 80,000 optical benches and analyzers built to date, you can count on the knowledge and experience we have at Infrared Industries to build the products you need that will help you realize the full potential of your business.
Infrared Industries has a history of working with automotive training and engineering technology programs to provide gas analyzers to train future generations of mechanics, design engineers, shop owners, and more. Because of the demand of our analyzers in these training programs, we now offer an enhanced program to more fully meet the needs of the institutions, faculty, staff, and the students.
Automotive School Program
Discounts on analyzers and parts to faculty, staff, and students of any accredited automotive school
Extended educational discounts for students for up to one year after they graduate upon proof of graduation from an accredited automotive school
Further discounts for partnering
VIDEO: A Partnership for Cleaner Air in Ethiopia: Infrared Industries and V-SAFE
Here is a video that tells the story of how Infrared Industries partnered with V-SAFE (Vehicular Smogless Air For Ethiopia) to do ambient air emissions testing and automotive testing in Addis Ababa, Ethiopia. Infrared Industries loaned V-SAFE six FGA4000XDS gas analyzers and four HM5000 handheld gas analyzers along with all of the necessary accessories for them to take to Addis Ababa to do testing. Watch the video to find out what happened.
RELATED PRODUCTS
DOCUMENTATION
CASE STUDY
This is page-right-sidebar.php