Infrared Industries Strengthens Global Appeal by Adding Spanish and Arabic to Gas Analyzers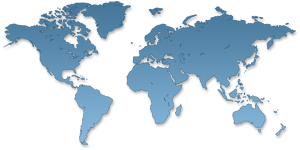 Hayward, CA – October 6, 2011 – Two popular Infrared Industries gas analyzers geared toward the motor vehicle industry now provide multi-language support. The FGA4500 Gas Analyzer – the LCD version of the FGA4000XDS Gas Analyzer – and the HM5000 Gas Analyzer have been enhanced to offer the user the choice of English, Spanish and Arabic. All three languages are available on each analyzer and the user can easily switch between languages.
FGA4500 Gas Analyzer
Certified to BAR and OIML standards, the FGA4500 Gas Analyzer provides a portable, accurate and quick solution for every tune-up and automotive mechanic shop. The FGA4500 measures and displays up to five gases: Hydrocarbons (HC), Carbon Monoxide (CO), Carbon Dioxide (CO2), Oxygen (O2) and Oxides of Nitrogen (NOx).
The FGA4500 instantaneously calculates and displays Air to Fuel Ratio (AFR), Lambda and Grams per Mile (GPM) or Grams per Kilometer (GPK) in real time. With the optional tachometer connected, it reads engine speeds of up to 30,000 RPM. The FGA4500 has a built-in data recorder and has the option of an Internal/External Printer with customizable print-outs.
The FGA4500 is a reliable gas analyzer that can accurately speed up emissions, tune-ups and diagnostic testing. By offering immediate results in seconds, it is the fastest machine on the market.
HM5000 Gas Analyzer
The HM5000 Gas Analyzer is a hand-held analyzer that is easy to take on road tests or to use in any automotive shop. It instantaneously measures and displays up to 5 gases: HC, CO, CO2, O2 and NOx and also measures and displays RPM, AFR, GPM and Lambda.
Data can be recorded in the HM5000 while on a road test or taking laps around the track. The data can be downloaded later to a PC for analysis and printed using the optional printer.
Applications for the FGA4500 and HM5000 Gas Analyzer
The FGA4500 and HM5000 Gas Analyzers can both be used to perform road testing on the go and to detect fuel or emission-related problems, verify fuel mixture, measure air pump performance, measure catalytic converter performance, find vacuum and exhaust leaks, check for smog, check PVC system, measure engine RPM for 2- and 4-stroke or rotary engines and adjust fuel injection or carburetor mixture.
"We've seen a real uptick in demand for our analyzers in the Middle East and in Latin America," said Martha Rykala, VP of Software Development at Infrared Industries. "Adding Arabic and Spanish to our FGA4500 and HM5000 Gas Analyzers was a logical next step to meet the needs of our global customers. We can also add other languages to either one of these analyzers if a customer needs it."
For more information on the FGA4500 Gas Analyzer, click here. For more information on the HM5000 Gas Analyzer, visit click here. To discuss purchasing one of the analyzers or having one of the analyzers customized with another language, please call 510-782-8100.
About Infrared Industries, Inc.
Infrared Industries, Inc. is a leading developer and producer of state-of-the-art gas analyzer instrumentation to assist in process control, regulatory compliance, pollution control and many types of research including alternative fuel and petrochemical development. Founded in 1959, the company is widely respected and recognized in the automotive, oil and gas, industrial, environmental, analytic and research, and utility industries for its rugged, reliable, accurate and affordable analyzers. Infrared Industries' years of experience in these markets is reflected in its wide array of gas analyzer products for original equipment manufacturers (OEM) and customer applications. Additional information about Infrared Industries can be found at www.infraredindustries.com.
This is single.php